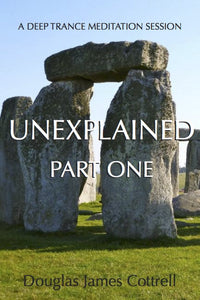 Unexplained: Part One (e-book)
This e-booklet collects information from the Akashic Records (or Universal Mind) about Moses, UFOs, Stonehenge, the Pyramids, the Sphinx, the White Brotherhood, guardian angels, mystical creatures, telekinesis, and the concept of Time.
Who built Stonehenge? When? Are there hidden rooms in the Great Pyramid in Egypt? Is there a connection with the Great Pyramid and the Sphinx? What was the origin of Freemasonry? What was on the original tablet of Ten Commandments that Moses destroyed? What is the White Brotherhood? How does one evoke the Law of Grace to overcome karma? How is the consciousness of man related to what is happening on Earth? Does extra-terrestrial life exist? When did the Cyclops and Unicorn exist? Do guardian angels look after one entity at a time or many? How can we understand time when it does not exist? When someone reports being abducted by a UFO what are they experiencing? What is the cause of cattle mutilation? Are the Russians experimenting with telekinesis?
This is a verbatim transcript of a Quantum Meditation™ research session by Douglas James Cottrell.
PDF format. 15 pages. This is a digital product. You must download this after you purchase, as no physical product will be shipped to you. All digital products are final sale.