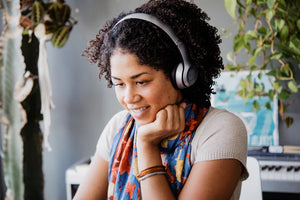 Quantum Meditation™ Consultation (60-minute)
Regular price $1,500.00 Sale
Many people report a Quantum Meditation™ Consultation to be a transformative and insightful experience. The topics are as limitless as your imagination.
Many clients seek Douglas for his ability to go through a body, system by system, down to the cellular level, and explain what is malfunctioning, and what may be done to return the body to balance. Often, this will explore the mental and emotional causes of health issues, and not merely the physical. If you have explored all other options, and still have a vexing health condition, this service may be right for you.
Douglas may also give insight into your personality through an explanation of your karma from previous experiences. No doubt you have had a suspicion that a certain block, tendency, or phobia stems from a past experience. Douglas can reveal the circumstances surrounding that pain and help you to heal it through understanding its source. Do you have particular questions regarding your own spiritual progression or your own gifts and abilities? In a Quantum Meditation™ Consultation, you can explore in detail your soul's purpose, what tendencies you are still working on, or what you should be doing to fulfill your destiny.
Time permitting, you can ask approximately 8 or 10 questions (depending on the nature of the question). Questions should be as specific as possible, to provoke the most specific answer. A generic question on health, for instance will give an overview. A question regarding a specific health concern will address that specifically. 
We ask that you please refrain from asking questions of a financial nature; in particular asking for the outcomes of lotteries, games of chance, races, and so on. If you require a Quantum Meditation™ Consultation regarding your stock portfolio, or managing your business affairs, please contact us to discuss a quote for a Financial Quantum Meditation™ Consultation. The number is 519-471-1110.
We believe this form of intuitive counselling is of the highest caliber, consistently giving the most accurate and precise information. While Douglas's intuitive counselling services do not fit every budget, we believe that you get what you pay for. Your consultation is an investment in your physical, mental, emotional and spiritual health from a very unique source.
Note that our waiting list is approximately 4 weeks. Once you purchase your reading, you will be contacted by a staff member with further instructions.
The reading may be done in person, or in absentia, and is recorded for your convenience.
Please consider your purchase carefully before you commit to buy, as all sales are final (i.e. no refunds).