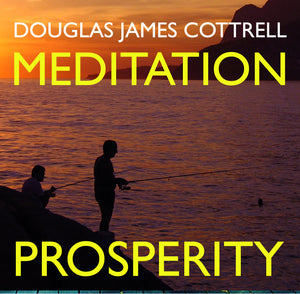 Meditation for Prosperity
Regular price $19.99 $19.99 Sale
Expect prosperity and wealth in your life, and have nothing less than the Midas Touch in all your endeavors, starting today! In this meditation, Douglas guides you to access the part of your mind that manifests ideas and concepts into reality and, using Douglas's special symbols, to 

attain financial freedom,

 attract prosperity, and increase your wealth. 
Track 1: Douglas explains the spiritual laws for manifesting prosperity in your life, including how your fears, anxiety and poor expectations are creating your undesirable circumstances (approx. 27 minutes)
Track 2: Douglas leads you through a meditation exercise to attract prosperity through the form of money, from the infinite bounty of the universe (approx. 36 minutes)
MP3 format. This is a digital product. You must download this after you purchase, as no physical product will be shipped to you.