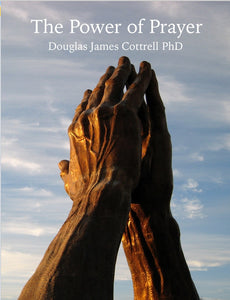 Power of Prayer (e-book)
PDF format.
What is prayer? What is the power and potential of prayer? Is prayer the same as thought? Discover  the metaphysical process of prayer, including a line-by-line explanation of the Lord's Prayer. How does attitude and intention affect prayer? Does prayer interfere in our life plan? Should prayers be said aloud? Why are prayers for healing answered for some but not for others? Plus: how to pray more effectively; a prayer for protection; a prayer for healing; and advice on operating a healing or prayer circle. 
This is a verbatim Quantum Meditation™ research session by Douglas James Cottrell.
15 pages. 
This is a digital product. You must download this after you purchase, as no physical product will be shipped to you. All digital products are final sale.
Also available in these other formats (on other websites):