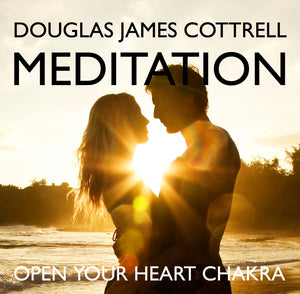 Open Your Heart Chakra
Regular price $9.99 $9.99 Sale
The heart chakra is known as the seat of the soul. It is associated with love and the affairs of the heart. It is also the place where hurts and wounds are stored throughout your life. If you want to be a more spiritually evolved, compassionate person, or you would like to have more love in your life, a good place to begin is by opening your heart chakra.
In this meditation, Douglas will guide you to use divine spiritual energy to open your heart chakra and remove any blockages or difficulties that may exist there.  This is a great meditation to renew yourself with this spiritual energy.
Perfect for the beginner as well as the expert.
Approximately 30 minutes. MP3 format. This is a digital product. You must download this after you purchase, as no physical product will be shipped to you. All digital products are final sale.