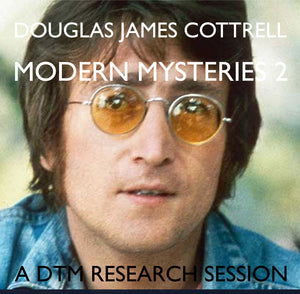 Modern Mysteries 2 Research Session
Regular price $9.99 $9.99 Sale
Ark of the Covenant , Atlantis, Pearl Harbor attack and the murder of John Lennon.
This is an audio recording of a Quantum Meditation™ research session by Douglas James Cottrell. It includes answers to the question of :
- what the Ark of the Covenant was, who built it, what it was used for and its present-day location;
- how the ancient continent Atlantis was destroyed;
- whether or not the American government had foreknowledge of the Pearl Harbor attack;
- and an explanation for why Mark David Chapman killed John Lennon.
Approximately 80 minutes. MP3 format. This is a digital product. You must download this after you purchase, as no physical product will be shipped to you. All digital products are final sale.