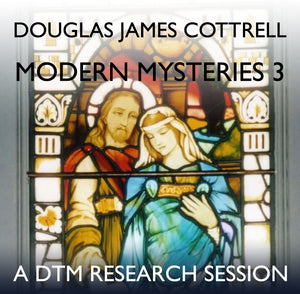 Modern Mysteries 3 Research Session
Regular price $9.99 $9.99 Sale
The relationship between Jesus Christ and Mary Magdalene.
This is an audio recording of a Quantum Meditation™ session by Douglas James Cottrell. In this session, Douglas answers questions about Mary Magdalene and her relationship with Jesus of Nazarene - information you cannot get anywhere else.
Was Mary Magdalene a prostitute, a disciple, a wife?
Did she and Jesus have a child together?
Did Jesus actually die on the cross?
What is the Holy Grail?
Approximately 60 minutes. MP3 format. This is a digital product. You must download this after you purchase, as no physical product will be shipped to you. All digital products are final sale.