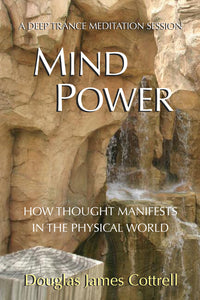 Mind Power (e-book)
PDF format.
How though manifests in the physical world.
Using a meditative phenomenon in which the ego personality mind is suppressed and contact is made with the High Mind or God Mind, intuitive researcher Douglas James Cottrell gives insight into how thoughts manifest in the physical world and influence physical matter. This transcript of a verbatim Quantum Meditation™ research session given by Douglas includes information about thoughts, thought forms, the law of attraction and manifestation, and how thoughts influence matter (including conditions on the planet). Plus information on: hypnosis, prayer, curses, meditation, levitation and more. Learn to harness the limitless power of your mind!
This is a digital product. You must download this after you purchase, as no physical product will be shipped to you. All digital products are final sale.
Also available in these formats (on other websites):