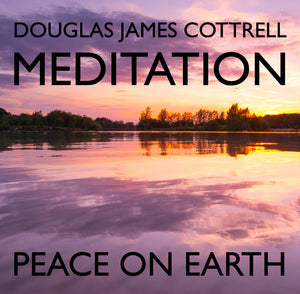 Peace on Earth (Through Peace in your Mind, Body and Spirit)
"Inner peace comes from looking inward." Dr Cottrell guides you in conscious breathing, relaxation and visualization techniques to create total peace in your mind, body and spirit. As you re-center your mind, you will let go of the concerns of the day, lower anxiety and stress, and create a feeling of calm and peace. By cultivating peace in your own body, mind and spirit, you help make the entire world a more peaceful place. 
Recorded December 2019.

Featuring relaxing music by Chris Collins, Indie Music Box (indiemusicbox.com)
MP3 format. Approximately 24 minutes. This is a digital product. You must download this after you purchase, as no physical product will be shipped to you.