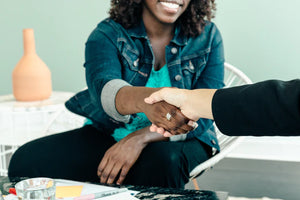 Clairvoyant Consultation
Regular price $349.00 $249.00 Sale
ON SALE FOR A LIMITED TIME!
Douglas will use his highly-developed clairvoyant skills to advise you on any question you may have regarding your personal or professional life. You may ask questions about your health, career, relationships, love life, stressful situations, past lives and karma, phobias or blocks, dreams and visions, developing yourself spiritually, spiritual encounters and experiences, your own intuitive abilities and gifts, or any aspect about your future probabilities. Please refrain from asking questions regarding the outcome of lotteries, games of chance, treasure hunting, and so on.

This is a highly accurate use of Douglas's intuition, similar to what Douglas does on the radio.
Clairvoyant consultations are available by telephone, Zoom, or Skype. Simply arrange to have Douglas call you at a mutually-convenient time. Waiting time: 1-2 weeks. Once you have completed your purchase, a customer service representative will contact you to schedule your appointment.
60 minutes
Note: this is not a Quantum Meditation™ Reading.
Please consider your purchase carefully before you commit to buy, as all sales are final (i.e. no refunds).