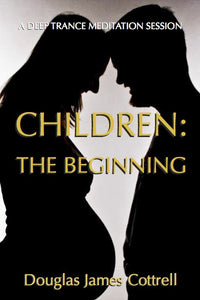 Children: the Beginning (e-book)
We are all children and we all have family issues to resolve. Learn where everything begins from how a soul chooses an infant body to how attitudes affect children and their development.
This is a verbatim transcript of a Quantum Meditation™ research session with Douglas James Cottrell.
Topics in this e-transcript include: best ways to teach children, how the minds of infants and children work, baby talk, fairy tales, crib death, child abuse, the karma of having children, what children and parents bring to each other, plus advice on conceiving (for couples having difficulty), and a prayer to attract a divine or higher being into a family. Is having children and procreating a spiritual duty of everyone as many religions teach?
Whether you are planning to have children or not, you will learn a lot.
17 pages. PDF format. This is a digital product. You must download this after you purchase, as no physical product will be shipped to you. All digital products are final sale.