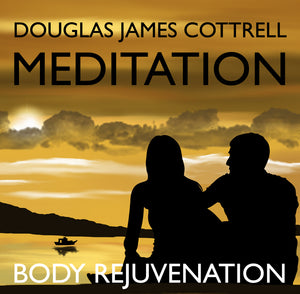 Body Rejuvenation: Foundations of Quantum Meditation™ Module
Regular price $19.99 Sale
In this meditation, you will repair and modify your body and your appearance. 
This is a meditation module in the Foundations of Quantum Meditation™ series by Douglas James Cottrell.
These modules may be done in any sequence, at any time you see fit, and you may do them as many times as you wish.
Douglas guides you through the specialized Quantum Meditation™ breathing technique so that you can relax and get in touch with your higher self. 
Approximately 30 minutes.
MP3 format. This is a digital product. You must download this after you purchase, as no physical product will be shipped to you.