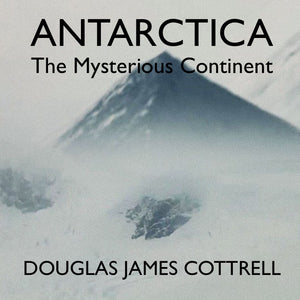 Antarctica: The Mysterious Continent Research Session
Regular price $9.99 $9.99 Sale
Antarctica has long been a place of mystery. Hidden by ice and snow for so long, this mysterious continent has captured the imaginations and speculations of many. Some recent secret activity has made its way into the media, fuelling speculation and a number of conspiracy theories.
In this Quantum Meditation™ Consultation, Dr. Douglas James Cottrell intuitively gathers information from the Akashic Field about Antarctica to shed some light on these theories. This Reading explores such topics as:
A pyramid-shaped mountain was discovered in Antarctica. Is this a natural formation or man-made structure? Does it contain secret passages or chambers within? 
Is there a connection between Antarctica and Atlantis?
Recently, high-ranking politicians, researchers and government officials have been going to Antarctica in record numbers. For what purpose? What have they discovered there?
Why did Nazi Germany conduct so many expeditions to Antarctica?
What is the connection between Antarctica and Nikola Tesla?
This is fascinating material that may lead us to re-examine our concept of history and re-think our notion of where our planet is headed. 
This Quantum Meditation™ Consultation was conducted December 28, 2016.
Approximately 17 minutes. MP3 format.
This is a digital product. You must download this after you purchase, as no physical product will be shipped to you. All digital products are final sale.