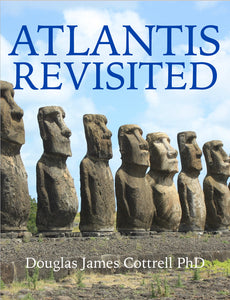 Atlantis Revisited (e-book)
PDF format.
What were the people of this ancient society like? Why did they disappear? What is the legacy of the Atlantean technology?
A verbatim transcript of a Quantum Meditation™ Consultation by Douglas James Cottrell on the ancient continent of Atlantis. It includes information on the ancient landmass, its peoples, their advanced technology (i.e. genetic engineering, use of crystals) and society, where the went following the catastrophe, and what caused the continent to sink. More importantly, it teaches us what we can do in our own lives to avoid a similar fate.
This new expanded edition also includes excerpts from Douglas's repertoire of personal readings  where he advises clients about past lives in Atlantis that resonate with present conditions. 
68 pages.
This is a digital product. You must download this after you purchase, as no physical product will be shipped to you. All digital products are final sale.
Also available in these formats (on other websites):